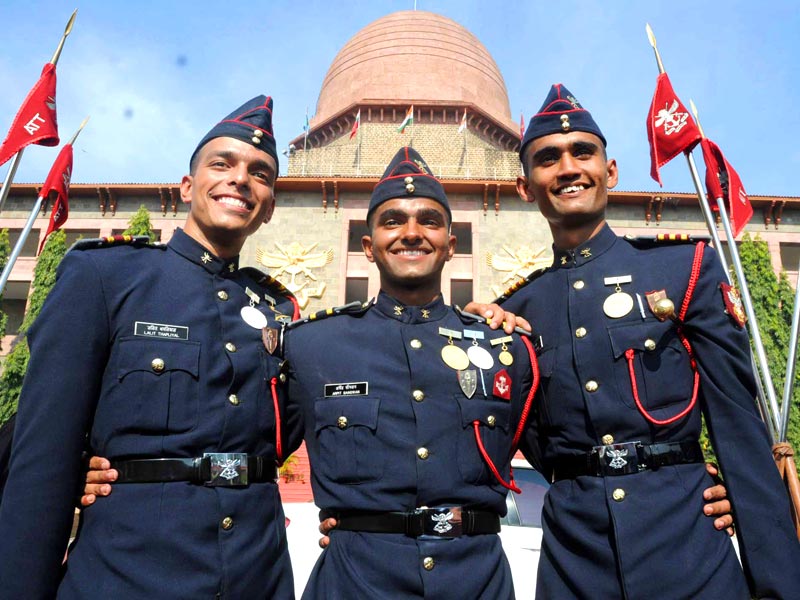 Life at NDA is more than great. Here they teaches you to adopt a lifestyle which army is following till date. The salient features are:
Get up early in the morning and exercise your body regularly.
Playing games and preparing for academics can be put simultaneously and there is no problem.
If you are studying and exercising regularly, then there is no need to fear before any physical test or academic exam. Just follow your daily routine. They go to sleep by 10:00 pm or may be 10:30 pm during preparation for any exam. When you face difficulties in your life than you learn about the true character of your colleagues. NDA training offers many opportunities for it.
Here you make bonds which not only for life your life, but also get passed to the next generation.
Life can be regreted tough many objections because of the reasons like:
Here training is tough and includes academic as well as outdoor tests. It may includ things like 'drill', 'physical training', 'horse riding', 'weapons training' and special service subjects for the service you will be opting (Army, Air Force or Navy). The trainees have to pass all the tests and failure would imply relegation by a term.
For the cadets who are not physically strong to run in cross-country race and passing the fitness tests will be a night mare.
For the mentally and physically soft cadets adjusting to the life in the NDA, could be a challenge.
This is a great institute for produceing future leaders.
When you learn to take bath and change in less than 10 min, eat breakfast and dinner in a few min, shave with stuff used to shine your field equipment, use oil to shine your table and shine the floor with your old beret, undergo numerous dress inspections, shine brass ware and stitch buttons at mid night, listen to meaningless lectures of seniors, after doing these you become habituated to survive in adversity and as they say you become a man from a boy.
Future Training will be at Respective Service Institutes
NDA cadets when they reach the respective Army, Air Force & Naval training centers, they have an edge over the cadets who come through CDS & AFCAT, because of having been through the rigorous NDA training. The NDA training will hold you in good stead till the time you live!