Is one book enough to clear the NDA written exam?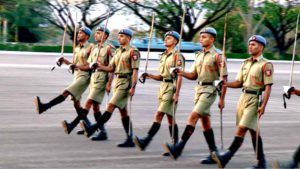 Every year many aspirants take the National Defence Academy exam to become officers in the Indian Armed Forces. But, only a few actually become what they aspire and deserve to be. Some dreams shatter due to lack of ability, some due to lack of hard work. Apart from this, many dreams shatter because of the lack of proper guidance. Students quite often rely on several books to crack the National level competitive exams such as Pathfinder NDA. But are they enough to crack an exam conducted by the UPSC, an exam which is one of the toughest in the nation?
The NDA written exam consists of two papers, namely Mathematics and General Ability Test. As per the reports, around 4,50,000 aspirants applied for NDA 1 exam 2021 for 400 vacancies. To know more visit: https://www.upsc.gov.in Hence, the level of the competition is very high. The difficulty level of the NDA exam is also increasing day by day. This exam needs detailed study for both papers. That is why a book alone can not make a candidate crack the NDA exam. The changing trends need smart-strategy to crack the exam. The pathfinder NDA can give an insight into the exam, its pattern and questions. To nail the exam, a one to one interaction with teachers, live mock tests and regular lectures are very important.
What along with books is required to crack NDA?
During this time, when the whole world is fighting a deadly war with the Covid-19 pandemic, all the above-written criteria are difficult to fulfill. Shaurya Bharat App is the solution to all your problems. The app has a team of highly qualified teachers who work day and night to create interesting lectures for the students. The entire syllabus is covered and the aspirants can go back and re-watch any lecture at any time. Shaurya Bharat app is the safest and most reliable way to crack the NDA exam. Being India's leading defence learning app, the Shauaya Bharat app is a vision of an Army man Captain Atul Kulshrestha.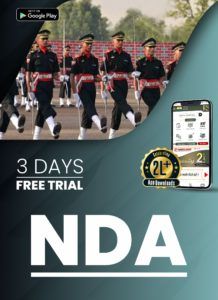 Advantages of personal guidance at Shaurya Bharat
Pathfinder NDA has some very important facts a candidate needs to read. However, it is quite impossible to remember these facts without any proper linkage. Teachers at the Shaurya Bharat app cover all those facts plus current affairs and form a link to make sure every student remembers them. The theoretical sections can be read and understood with the help of Pathfinder NDA but Chemistry, Physics and Maths need proper classes, doubt clearing sessions and an experienced teacher. The Shuarya Bharat app has it all. Geography mapping needs practice and precision and without a teacher to keep an eye on it becomes boring and difficult at the same time.
NDA is a once in a lifetime opportunity and it should not be wasted due to the lack of guidance. The Shaurya Bharat App is anyway better than any book you can buy from the nearby book store. This exam will give wings to you to fly and it is important to understand that the exam is not easy. Hence, one should think and act smart.
Download our App.
Jai Hind!