Noted Alumni of All India Sainik School (Part 2)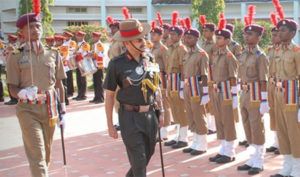 The Sainik Schools of India play a major role in the selection of cadets in The National Defence Academy and Naval Academy. All Indian Sainik School cadets are prepared for these two exams for years and then they finally make the whole nation proud with their unbeatable courage. Every year hundreds of students pass the All India Sainik School Exam and secure a bright future for themselves. To know more visit: https://www.sainikschooltvm.nic.in
Here is a list of some of the most distinguished alumni of the All Indian Sainik School Society: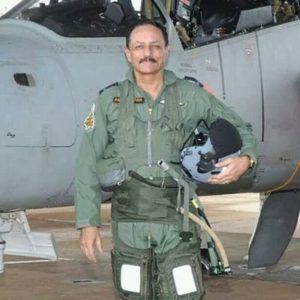 Air Marshal Anil Chopra: Air Marshal Chopra is an alumnus of Sainik School, Kapurthala. He received Param Vishisth Seva Medal, Ati Vishisth Seva Medal, Vishisth Seva Medal and Vayu Sena Medal for his valour and dedication. He got commissioned in the Indian Air Force as a Fighter Pilot on 2 June 1973. In February 2012 Air Marshal Chopra's aircraft Mirage 2000 suffered an engine failure, but the brave heard safely ejected from it.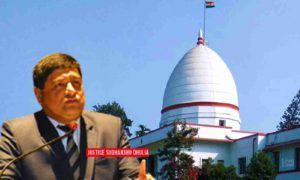 Sudhanshu Dhulia: Chief Justice of Gauhati High Court Sudhanshu Dhulia is an alumnus of Sainik School Lucknow. Hailing from Lansdowne, Uttarakhand Chief Justice Dhulia started his practice before the Allahabad High Court in 1986. He also worked as an honorary professor in the Uttarakhand Academy of Administration, Nainital.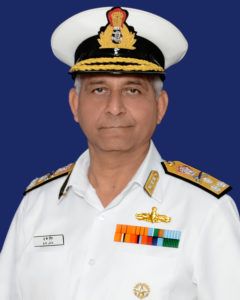 Vice Admiral Atul Kumar Jain: On 28th February 2021, Vice Admiral Jain became the Vice Chief of Defence Staff in India. In June 1982, he got commissioned in the very prestigious Indian Navy. He is an alumnus of Sainik School Rewa. He received Param Vishisth Seva Medal, Ati Vishisth Seva Medal and Vishisth Seva Medal for his contributions to the Indian Navy.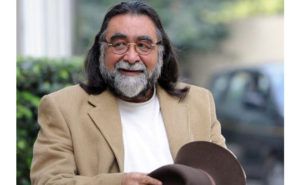 Prahlad Kakkar: The best Indian Ad Film Director, Prahlad Kakkar came in the limelight after his Pepsi advertisement featuring Amitabh Bacchan and Sachin Tendulkar. An alumnus of Sainik School Kunjpura Kakkar founded the Genesis Film Productions in 1977. Apart from this, he has many restaurants, scuba diving centres and two other production companies in India.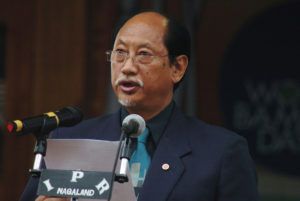 Neiphiu Rio: The current Chief Minister of Nagaland, Neiphiu Rio is an alumnus of Sainik School Purulia. Born on 11 November 1950, Rio is the only Chief Minister of Nagaland who served for three consecutive terms i.e, 2002–07, 2007–12 and 2012–14. In 2007, he was decorated with the Mother Teresa Millenium Award for his outstanding leadership and contribution to politics in Kolkata.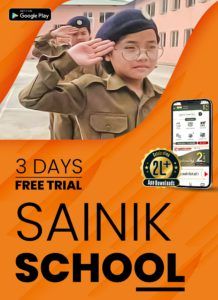 Prepare for Sanik School Entrance Exam 
These All India Sainik School Alumni are not just confined to the defence forces but chose various fields where they excelled. This is what Sainik Schools teach its cadets, to do everything with perfection. To get into All India Sainik School again demands perfection. Shaurya Bharat app makes this dream come true for its students. The app provides easy to understand content to students covering the entire syllabus. The topics are taught in an interesting way that no student lack behind or find the lectures boring. The experienced team of highly qualified teachers make sure all the doubts are cleared. To get your name scribbled among these famous and courageous personalities go nowhere but the Shaurya Bharat App.
Download our App.
Jai Hind !