IAF Exams and how to crack them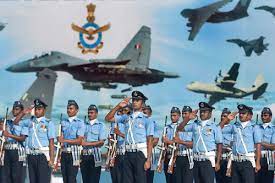 Indian Air Force – Sky of Endless Opportunities
The Indian Air Force lets the best in you come out through various opportunities that it showers upon you. Joining the Air force means being in action 24/7. The equipment and technology used by IAF are undoubtedly the best. The Air force gives wings to all young men and women through various IAF exams.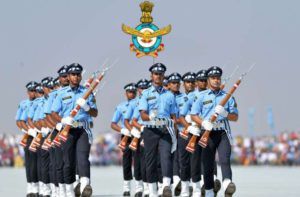 Airmen Entrance Exam
The first is the Indian Air Force Airmen Entrance Exam for Airmen. An Airman in the Indian Air Force is tasked to make sure that all the air and ground related operations by the IAF run smoothly. Their job ranges from operating air defence systems to fitting missiles. They have to be actively involved in all the action taking place at the airbase and provide support to various missions.
Airmen Options for Candidates
To join the Air Force as an Airmen, the aspirants have two options depending upon their qualification  i.e. Technical and Non-Technical Trades. The technical Airmen maintain and run many machines and technical items of the force. Whereas the non-technical Airmen keep the machines updated and clean. The technical trade is known as Group X and the non-technical trade is known as the Group Y. The post of Airmen X or Y group is also known as PBOR i.e. Persons Below Officer Rank. Any male candidate who has passed class 12th with Science stream i.e. Physics and Mathematics can apply for X Group and. Candidate who has passed class 12th in any stream is eligible for Y group examination of Indian Air Force. To know more visit: https://airmenselection.cdac.in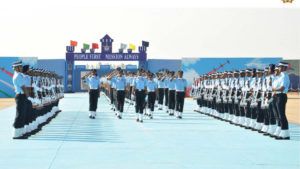 Officer Selection Exam
The IAF exam conducted to recruit Officers is Air Force Common Admission Test (AFCAT). There are four options to apply for AFCAT, namely (a) AFCAT Flying Branch, (b) Ground Duty -Technical [Aeronautical Engineer (Electronics) and Aeronautical Engineer (Mechanical), (c) Ground Duty – Non Technical (Administration, Logistics and Accounts) and (d) NCC Special Entry Flying. The Air Force selects candidates based on their respective performances in the written exam and Air Force Selection Board (AFSB) interview. Both men and women can apply for AFCAT. To pass the AFCAT exam a candidate must be mentally and physically fit. Apart from this, a candidate must be free from any disease or disability. The standard height and weight criteria for male and female candidates are different. For the physical fitness test, a candidate has to do 10 push-ups, run of 1 mile in 10 Minutes and 3 chin-ups. To know more visit: https://afcat.cdac.in

Prepare for Airforce Exams
These IAF exams give ample opportunities to men and women to build a better future for themselves. To pass these IAF exams guidance and knowledge are the foremost requirements. The Shaurya Bharat app provides the best educational content to its students. The App brings lectures covering the entire syllabus to your window. The personal guidance and advice given by our experienced teachers is the cherry on the cake. Teachers regularly discuss previous year question papers and related topics to brush up your knowledge. The mock tests help you track your progress and motivate you to do better. With the Shaurya Bharat App success is just a click away.