Central Armed Police Forces- CAPF Exam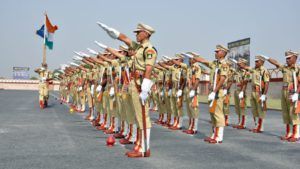 The Union Public Service Commission of India conducts the Central Armed Police Forces exam, which is commonly known as the CAPF (AC) Exam. Candidates who manage to pass this exam join the forces as Assistant Commandants (AC). Border Security Force (BSF), Central Reserve Police Force (CRPF), Central Industrial Security Force (CISF), Indo-Tibetan Border Police (ITBP) and Sashastra Seema Bal (SSB) recruits the deserving candidates through this exam.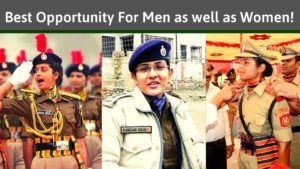 CAPF (AC) EXAM Details
The CAPF exam takes place in three phases: 
Written Exam

Physical Fitness Test 

Personal Interview/Personality Test
UPSC CAPF (AC) Eligibility
Interested Indian, Nepalese and Tibetan candidate can apply for the CAPF exam. The candidate must be of an age between 20 to 25 years i.e, he/she must be born between 2 August 1996, and not later than 1 August 2001. Age relaxation of five years is given to Scheduled Caste or a Scheduled Tribe, Civilian Central Government Servants and people who domiciled in the State of Jammu & Kashmir during the period from 1 January 1980, to 31 December 1989. Relaxation of three years in age will be given to the Other Backward Classes. 
Educational and Physical Qualification
An interested candidate must hold a bachelor's degree from any recognized university. Physical fitness plays a vital role in the CAPF exam. The physical standards for male and female candidates are different. Male candidates have to be 165 cm tall and female candidates must be 157 cm tall. The chest (unexpanded) for male candidates is 81 cm (with 5 cm minimum expansion). It is not applicable for female candidates. A male candidate should weigh 50 kg and female candidates should weigh 46 kg.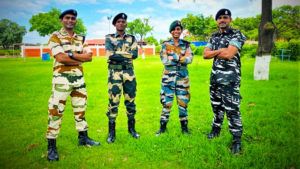 Physical Fitness Test
Male candidates will have to complete a 100 meters race in 16 seconds and female candidates in 18 seconds. 800-meter race in 3 minutes 45 seconds and female candidates in 4 minutes 45 seconds. The long jump for male candidates will be 3.5 Meters and has to be completed in 3 chances. For female candidates, the long jump will be 3.0 meters and has to be completed in 3 chances. Shot put will be for the male candidates only and that too of 7.26 kgs of 4.5 meters. 
The candidates who manage to pass the Physical standard test will be called for the Personality Test or Interview. It will be of 150 marks and will be conducted in the UPSC premises in New Delhi. After the interview, the final results will be declared. To know more please visit: https://www.upsc.gov.in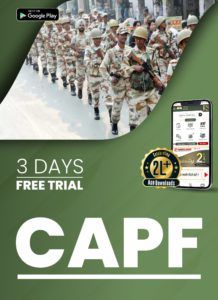 The CAPF exam is a road to success. This job gives respect, a good salary and a bright future to the selected candidates. To pass this exam, the Shaurya Bharat app is the best platform. The team of experienced teachers working day and night in order to create the best content for the students help every student pass the exam with flying colors. The app brings different courses with experienced teachers who complete the whole syllabus before time so that the students could revise and clear the slightest of their doubts. The regular mock tests and discussions on previous years' question papers give students a clear idea of the pattern of the exam. 
Be a Shauryaveer and Prepare for Victory!
Jai Hind!