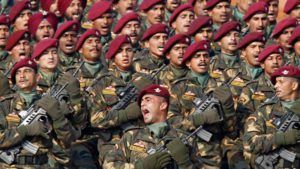 CDSE 1 2021 was conducted by UPSC on 7 February 2021 at various centers across India. This prime exam gives aspirants a gateway to join INDIAN ARMED FORCES and the  opportunity to earn the STARS, STRIPES or WINGS over their shoulders. Download CDSE 1 2021 Paper, Answer key and Cutoff from link below.
The exam is conducted twice every year, and have separate papers of English , General Knowledge and Mathematics. Result for written exam will be published in March-April 2021. Candidates clearing cutoff will be called for SSB Interviews, finally UPSC will release Merit list of selected candidates.
Aspirants can download the CDSE 1 2021 paper and Answer Key HERE
CDSE 1 2021 EXAM PAPER –

ANSWER KEY –

DETAILED EXAM ANALYSIS –
ENGLISH

Total no. of Questions- 120

Total Marks- 100

Difficulty Level – Easy to Moderate

Topics and No. of Questions – 

Each topic had 10 Questions
Fill in the Blanks
Synonyms
Antonyms
Cloze Test
Parts of Speech
Spotting Errors
Idioms and Phrases
Comprehension
Jumbled Words
Ordering Sentences
Sentence Completion
Prepositions and Determiners

GENERAL KNOWLEDGE

Total no. of questions – 120

 Total Marks – 100

Difficulty Level – Easy to Moderate                                          Some Questions were Tricky

Topics and No. of Questions –

HISTORY – 22 Questions

( Ancient History, Modern History, Indian National Movement )

POLITY – 18 Questions

(Indian Constitution, Fundamental Rights , Panchayat Raj )

ECONOMICS – 9 Questions

( Micro Economics Principles, Macro Economic PRINCIPLES, Indian Economy )

GEOGRAPHY – 22 Questions

( Indian Geography, World Geography, Physical Geography)

PHYSICS  – 9 Questions

( Electricity and Magnetism , Optics and Optical Phenomenon, Gravitation, Basic Physics )

CHEMISTRY – 13 Questions

( Metals and their Ores, Non Metals and their Properties, Acid and Bases, Elemental Analysis )

BIOLOGY – 9 Questions

( Cell structure and functioning, Animal Kingdom, Plant morphology and Physiology, Genetics )

CURRENT AFFAIRS

( National, International , Central Schemes )

DEFENSE INFORMATION

Exercises
Military Equipment

MATHEMATICS

Total no. of questions – 100

Total Marks – 100

Difficulty Level – Easy to Moderate

Topics and No. of Questions – 

Arithemetics  – 31
Statics – 10
Geometry – 10
Surface Area and Volume – 20
Algebra – 14
Trigonometry – 15
Overall level of the exam varied from easy to moderate. Candidates can expect the cutoff to rise a little higher than previous trends.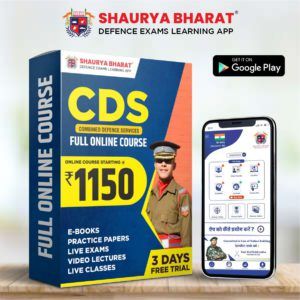 CUTOFF [ Expected ] –
Candidates can check the expected cutoff.
CDSE 1 2021 Written CUTOFF [ Expected ]
AFA
140-150
IMA
130-140
INA
120-130
OTA ( Men )
95-105
OTA ( Female )
95-105

Prepare for CDSE
Do you DREAM of becoming an officer in the INDIAN ARMED forces. Join our Course and turn your dream into reality !
Shaurya Bharat is India's first app exclusively for Defense Exams Preparation. Led by Capt. ATUL SHAURYA, and dedicated team of subject matter experts. This immaculately designed course is in line with the changing exam pattern. Get precise content, live classes , practice papers , quizzes and more.
Join CDSE 2 2021 Online Course
Attend our LIVE CLASSES
Our Other Courses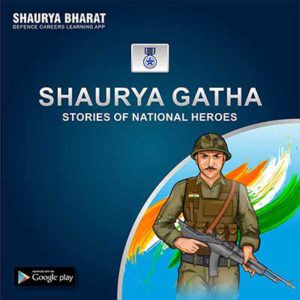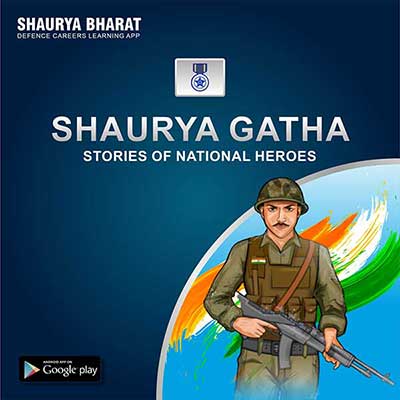 Watch and get inspired by stories of our Brave HEROES who made the whole nation proud. We salute those brave hearts and recalls their valor to guide, motivate and inspire all those who want to match up to their glory. SHAURYA GATHA
JAI HIND !