XY Airmen Groups in the Indian Air Force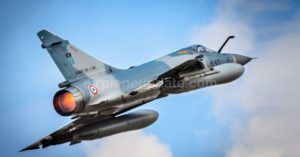 XY Airmen Groups in the Indian Air Force
The Indian Air Force is the brightest star in the infinite sky roofing the whole country, it is a crown that helps the nation keeps its head high beaming with pride and dignity. Every year lacs of young men and women join the Air Force and inherit its precious culture and heritage. Being a huge chunk of manpower, every individual is important to make the force work properly, from an Officer to an Airmen; every single person gives his head and heart to the prestigious Air Force to make it shine brighter.
The Indian Air Force invites applications from all over the country to recruit unmarried male candidates for the X group and Y group of force. In group X the candidates apply as Airmen in Technical Trades and, Airmen in Non-Technical Trades in group Y (except Musician Trades, Indian Air Force Police, Indian Air Force Security, Education Instructor and Automobile Technician). To avail the perks that come with a secured job in the Indian Defence Forces, a candidate's hard work and dedication are his weapons but as they say, proper guidance is the key to sure shot success. Shaurya Bharat App works as a saviour, this app is designed to help all the students crack the Air Force XY group exam in one go. Our team of learned teachers has prepared the lectures in a way that they not only cover the whole syllabus but also make the concepts crystal clear for our aspiring airmen. We have a history of successive outstanding results, be it the airforce XY group result 2018, airmen XY group result 2019 or airmen XY group result 2020.
Selections in the Airforce X and Y groups are done by the Central Airman Selection Board (CASB), the board further enrols Airmen to All India Selection Tests (AIST) and recruitment rallies. Group X Airmen for Technical Trades must have passed 10+2 with PCM or a Diploma in Engineering from a recognised institute. For Group X Education Instructor Trade, candidates need a Graduation and a B. Ed. / Two years teaching experience. For Group Y Trades (police, defence etc.), candidates require a 10+2 or equivalent in Science, Arts or Commerce. All the interested Indian and Nepalese citizens of an age between 17 to 21 years can apply. A candidate has to go through three phases to qualify the airmen x and y group exam. Phase I consists of an Online Exam, Phase II consists of Physical Fitness Test and Phase III consists of a medical examination. The Shaurya Bharat App works on all these as it has online mock tests for group x and group y in Hindi and as well as in English, we also discuss previous year question papers and prepare candidates for the physical test.
Indian Air Force opens doors for every individual who makes his or her way through it. The vast opportunities that the Airmen X and Y groups bring to an aspirant are undoubtedly exhilarating. You can become one of those who guard the nation at the front foot and keep the country safe.