Rastriya Military Schools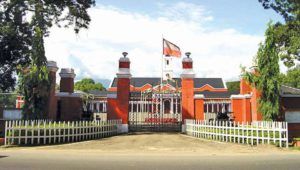 Indians are known for their brains and persistence all over the world. Their knowledge is respected because of the hard work they put into everything. The right education definitely has a major role in moulding young men into successful gentlemen. Rashtriya Military Schools are one such chain of elite schools in India that give the right kind of education to young boys.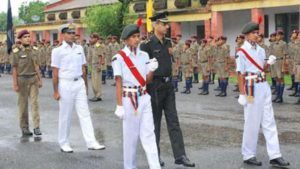 What are Rashtriya Military Schools?
Rashtriya Military Schools prepare boys for National Defence Academy (NDA) and Naval Academy (NA) at a very early age. These schools were initially established for the wards of defence personnel, but later civilians were also allowed to enroll in these prestigious schools. Built by King George of Britain, these schools were initially called King George Royal Indian Military College. Rashtriya Military Schools admit candidates seeking admission into class VI and IX through a Common Entrance Test (CET). Admissions for class XI are based on the result of class X. The Rashtriya Military School course for class VI and IX are different. To know more visit: https://www.rashtriyamilitaryschools.edu.in
Rashtriya Military Schools in India
Currently, there are five Military Schools in India and they are:
Rashtriya Military School Ajmer

: The RMS, Ajmer was established in 1930. This school initially provided education mainly to the children of defence personnel. Although now, civilians can also apply. 

 

Rashtriya Military School Belgaum

: King George VI established this prestigious institution in 1945. Initially, the sons of Junior Commissioned Officers and Other Ranks officers were allowed to take admission in this school. But, later sons of Officers and civilians also started getting admissions. 

Rashtriya Military School Bangalore

: This school was established in 1946. The enrolled cadets of this school are known as Georgians, a name they got from their founder King George. 

Rashtriya Military School Chail

: This school came into existence after World War I in 1922. It is situated in Chail, Himachal Pradesh. It was established with a donation of Rs. 250,000 from King George V's patriotic fund.

Rashtriya Military School Dholpur

: Situated in Rajasthan, this school is the youngest Military school. The then Defence Minister, Late Shri Krishnan Menon established this school in 1962. His vision was to give quality education to the children of defence personnel and civilians. It is the only Military school not established by King George.

Prepare for RMS 
These Rashtriya Military Schools make an officer out of a young man. These five schools are the most respected chain of defence schools in India that give world-class education to their cadets. Getting admission to one of these schools is a tough nut to crack, but with proper guidance, this goal can be achieved. The Shaurya Bharat App provides the best coaching for the military school entrance exam. The app lets you study in the comfort of your own house without worrying about the increasing cases of COVID-19. Their team of highly qualified teachers make study interesting for the students. They make lectures and notes that can be easily understood by young boys hailing from any background. To crack the Military School exam, Shaurya Bharat App is the best option.  
Be a Shauryaveer and Prepare for Victory !
Jai Hind !