NDA SSB Interview 5 Day Procedure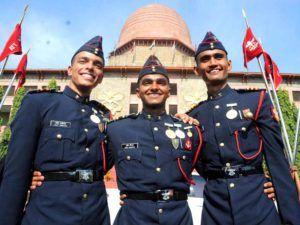 NDA – From Boys to Cadates!
The National Defence Academy (NDA) is a bright opportunity to enter the Indian Defence Forces. It is the most reputed institution in India. It gives wings to young boys to fly higher. NDA is not just a name but a brand that has always given the best soldiers to the nation. Soldiers who didn't think once before giving their all to the nation, soldiers who kissed martyrdom for the country and its men. The Union Public Commission (UPSC) releases the NDA exam notifications twice a year i.e., in January and August. The SSB interview follows the written exam. The NDA SSB interview syllabus is vast, hence it demands a lot of hard work.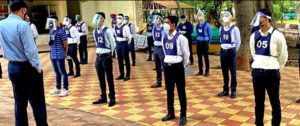 SSB Interview
The way to reach the NDA exam interview i.e, SSB is a tough walk as a candidate who wishes to appear in front of the board, has to secure the minimum qualifying marks separately in UPSC NDA and NA Examination. After which the selected candidates appear for the 5 days SSB interview round for the final selection.
NDA 5 Day SSB Procedure
To understand the NDA SSB interview syllabus the knowledge of SSB procedure is important. After clearing NDA Written exam candidates will receive their SSB interview call letters on Email or will have to download from official website of Indian Army. All the candidates are supposed to report to their respective selection centres.
Day 1 is the Screening Test, for this test candidates have to take an Intelligence Test (Verbal & Non-Verbal) & Picture Perception Test. In the Picture Perception test, a slide either hazy or clear is shown for 30 seconds & candidates have to write a story on it. After finishing this test, the group discussion round takes place. This whole sequence is commonly called the Picture Perception and Discussion Test (PPDT). Result of day one is announced usually post lunch, and only few candidates are retained (depending upon batch size).
Day 2 is reserved for Psychology Tests, in which a candidate's psychological suitability will be checked, whether he can become an officer or not. On this day Thematic Apperception Test (TAT), Word Association Test (WAT), Situation Reaction Test (SRT) and Self Description Test (SD) takes place.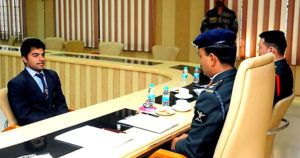 Interviews Personal Interviews of candidates shall begin from the day 2. Candidates will be told before hand about their interview slots. Candidates are expected to be dressed in formals and be in their best behavior yet true to themselves and interviewer. Some candidates will have interviews scheduled immediately after GTO of day 3 and 4. They won't get the time to change into formals but are advised to calm themselves and wash their faces and look presentable.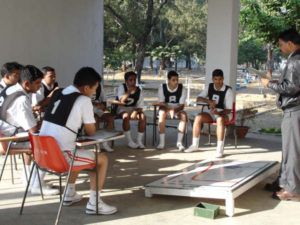 Day 3 and Day 4  Group Testing Officer Tasks (GTO Tasks) take place on these days. Candidates are tested through Group Discussion, Progressive Group Tasks (PGT), Individual Obstacles, Group Obstacles Race or Snake Race. They then have to pass the Command Task, Lecturette, Final Group Task, Group Planning Exercise (Military Planning Exercise), Half Group Tasks etc.
CPSS and PABT
Candidates qualifying for Indian Airforce pilot entry will under go PABT test. First they'll have to attempt an aptitude test followed by interesting and games in simulators. This test can be attempted only once in candidates lifetime!.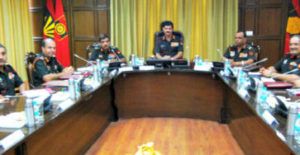 Day 5 Confrence is the final event of 5 day long SSB interview. Candidates shall be meeting the President of board along will all the accessors of every group. It is a formal event and candidates have to be on their best. Results of the recommended candidates will be announced shortly after conference. The recommended candidates will stay back for documentation and medicals.
To know read our Blog.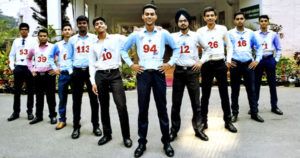 The final day of SSB interview days is that of the Conference. The SSB procedure gives a glimpse of the NDA SSB interview syllabus. Candidates must be aware of all the current affairs to perform well in group discussion tasks. The knowledge of himself and his surroundings is important to write an impressive Self-description and Personal Information Questionnaire (PIQ). Sound mental and physical health is also incorporated in the NDA SSB interview syllabus.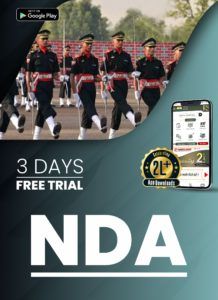 Crack SSB through Shaurya Bharat App
The Shaurya Bharat app provides the best content for the NDA SSB interview syllabus. The team of highly qualified teachers working day and night interact with the students personally. They make sure that aspiring students are full of confidence. They also help students in writing the best Personal Information Questionnaire (PIQ) and Self-description. Shaurya Bharat app is indeed among the best ways to prepare for SSB.