How to Prepare for The NDA?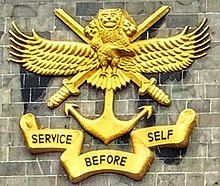 National Defence Academy is a path towards success and glory. Students of NDA serve the nation by joining any of the three wings of Indian Defence Forces, Army, Navy and Air Force. Getting through the NDA and Services Selection Board (SSB) is not an easy task to do. One needs to work hard on his personality and attitude to step inside this prestigious institution. It is important to gather all the knowledge regarding the syllabus before starting to prepare for the exam. The NDA exam conducted in two stages – 1) Mathematics- this paper has a weightage of 300 marks and 2) General Ability Test (GAT)- this paper has a weightage of 600 marks. The time duration for each paper is 2 hours and 30 minutes, making it a total of 5 hours.
English and Mathematics play a vital role in the NDA result. The NDA exam is conducted by Union Public Service Commission (UPSC), hence the level of questions ought to be high. To answer the questions from Mathematics section you have to be very fast in making calculations as you cannot afford to waste time. Take NDA maths online classes on Shaurya Bharat App and crack this exam in one go. For English section read, read and read as much as you can, from English newspapers to blogs, novels, books and you can listen to English news channels as well. By doing that not just your English but general knowledge will also improve. Apart from this, you can take NDA English online classes from the same platform, Shaurya Bharat App. For the General Ability Test (GAT) section of the NDA, you must get your basic concepts of Physics and Chemistry cleared. For civics, history and economics you have to memorize a few concepts and that's it.
Shaurya Bharat App provides NDA Science, Physics and Chemistry online classes, you can enrol and start your NDA preparations right away. It is very important to keep track of the current affairs and keep brushing up your general knowledge and with Shaurya Bharat App's NDA general knowledge online classes you can become perfect at that too. A healthy body leads to a healthy mind, and to crack the NDA exam you must prioritize your health. Work continuously on your fitness to enhance your personality. Never make a wild guess in the NDA exam as the negative marking will pull down your score if you are 70% sure of the answer only then make a guess. Keep track on time and try to solve the mock test papers in time. Mathematics section takes a lot of time because of its lengthy calculations; hence you must keep your maths game on point.
NDA course needs a smart and strategy-based approach and Shaurya Bharat App is the best solution to all your problems. Their team of highly qualified teachers prepares lectures that are user friendly and easy to understand. The regular discussions on previous year question papers and mock tests help students track their progress and work towards success. Every student who wants to crack the NDA exam must give his all to this leading defence learning app.