How to become an Officer in Indian Army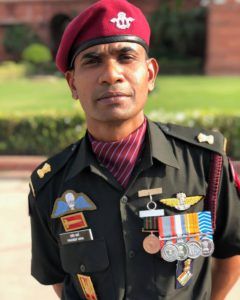 Almost everyone has fancied donning the olive green uniform and working with Indian Armed forces. We tell you how you can become an Indian Army Officer. The Covid-19 pandemic has affected many defence exams. The notifications have been delayed, the SSB interviews have been rescheduled and even the selected cadets could not join their respective academies on time. Aspirants must utilise this time to prepare for the armed forces entrance exam. In this article, we will discuss different entry options through which a candidate can become an officer in the Indian Army.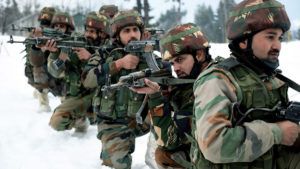 Entry Options
The entry options through which a potential candidate can become an army officer are:
National Defence Academy Exam: 

The NDA exam is conducted by the Union Public Service Commission (UPSC) twice a year. Aspirants who pass 10+2 can apply for the exam. 

Combined Defence Services Exam: 

The CDS written exam and CDS SSB is another way to join the Indian army as an officer. This exam is for the candidates who are in the final year of graduation or possess the bachelor's degree. The exam takes place twice a year. 

Territorial Army: 

TA is the second line of defence after the regular army. Its role is to relieve the regular army from static duties and help the civil administration in dealing with natural calamities. The TA is for both civilians and ex-servicemen. 

Technical Entry Scheme: 

Candidates who have passed 10+2 with 70% marks in Physics, Chemistry and Mathematics can apply for this post. The candidates have to to clear the TES army SSB after which they have to undergo one year of military training.

Technical Graduates Course: 

Engineering graduates from the concerned disciplines of Engineering, postgraduates with minimum second division aggregate marks in concerned discipline for Army Education Corps and MSc in Agriculture/Dairy for Military Farm are eligible to apply for Permanent Commission through this entry.

Short Service Commission (Technical) Entry: 

Through this entry, eligible technical graduates/post graduates get recruited into the Technical Arms. To get commissioned, candidates have to go through a written exam, army SSB and medical test. 

Short Service Commission Entry (Women): 

Women are offered Short Service Commission in three streams:
 Non-Technical Graduate

 Technical 

Post Graduate/ Specialist
         They offer their services for a period of ten years, extendable by additional four years only on a voluntary basis. 
 

NCC (Special Entry Scheme): 

University graduates with NCC 'C' certificate with minimum 'B' grade and 50% aggregate in graduation examination can apply for this Short Service Commission entry. 

SSB Interview
The Services Selection Board interview takes place in two stages. Candidates have to report a day before the beginning of the 5 days SSB interview. Day 1 is for Screening Test. On Day 2 various Psychology Tests take place. Day 3 and Day 4 are reserved for Group Testing Officer Tasks. Day 5 of the SSB interview is for Conference. In this round, the candidates sit with the SSB board members and the board asks a few general questions to them. This is to test the candidate's confidence level.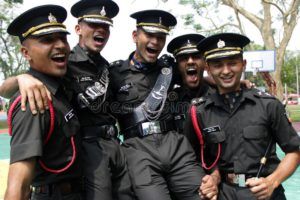 Preparing for Armed Forces
Getting into Indian Army is a magnificent feat that requires hard work and proper direction. Shaurya Bharat App helps you prepare well for the exams. Live video lectures are student-friendly and regular interaction with highly qualified teachers help the students track their progress. The teachers make sure that all the students are high in confidence.
Download our App.
Jai Hind!