Airforce Group X and Y Last Minute Preparation Tips!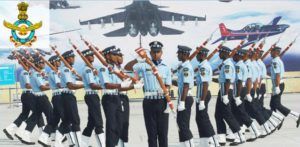 Important preparation Tips for candidates applying for Indian Airforce Group X and Y. Indian Airforce is amongst one of the best fighting forces in the world. It offers opportunity to work in one of the worlds best organization with central government job pay and perks. But the feeling of pride on donning the uniform makes it one of the most sought after professions.
IAF Group X and Y Exam

 
Indian Airforce Central Airmen Selection Board ( IAF CASB) will conduct group X and Y exams for Airmen 01/2022 intake cycle on 18 to 22 April 2021. The provisional admit card for Group X and Y exam will be released on 16 April 2021. Candidates can download their admit card online on official site of Indian Airforce.
The paper is objective in nature consisting of 100 questions to be attempted in 85 minutes. Paper will have questions from 4 section with time limit for each section. Paper will have question from English, Mathematics, General Awareness and Reasoning. Each question holds one mark, awarded for every correct answer. There is negative marking of 1/4 that is deducted for every incorrect answer. No marks are deducted for not attempting the question.
Check the Detailed Syllabus Here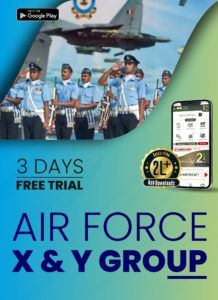 Important Preparation Tips for Group X and Y!
Here are some last minute important preparation tips for Airforce Group X and Y Exam
Keep calm and trust your preparation.
Revise your notes and important topics.
Go through the previous year papers to identify frequently asked questions.
General Awareness holds big chunk of marks make sure to go through important events from past 6 to 9 months.
It is a time bound paper, don not get stuck at a particular question.
Practice plenty of mathematics and reasoning questions.
In mathematics revise important formulae.
Read question properly, don't rush or you wrongly attempt the question.
Attempt as many model test paper and mock tests.Download our app to attempt practice papers for Airforce Group X and Y.
Go through the instructions available on Indian Airforce Airmen Selection Website. Download and carry admit card.
Watch our live crash course for quick revision!
Download Shaurya Bharat App 
Visit our Website
Watch Shaurya Bharat Youtube videos to prepare for Airforce Group X and Y
★ Attention  Candidates give your preparation final touches and ensure success !
★★ Watch our Maha Marathon Live Classes for Indian Airforce Group X and Y ★★
Shaurya Bharat Team wishes success to every candidates. We advise candidates to remain calm and confident and have confidence in their preparations.
Shaurya Bharat is India's first app that is dedicated exclusively for armed forces exams preparation. It is led by retired armed forces officer and a team of the best teachers. Captain Atul Sir knows what it takes to join the Indian Armed Forces. Having more than 10 years of experience and producing more than 3500 shauryaveers, guides and ensures the success of students.
Shaurya bharat helps you to turn your dreams into reality and earn the uniform.
Be a shauryaveer and prepare for victory!
Jai Hind!