Best Books for Airforce Airmen X Group Technical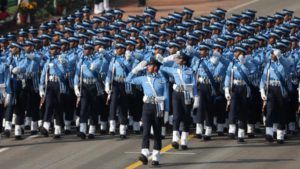 The Indian Airforce is a sky of opportunities; it has a place for everyone who wants to delve into its bounties of excellence. The Airforce doesn't just produce officers but also people who support the smooth functioning of the forces. When an officer fights at the front foot and protects the nation, an airman fights at the backfoot supporting and providing the men at warzone. The airmen posts are divided into two groups, group x of the Airforce is that of Technical Trades whereas, group y is of Non-Technical Trades (except Musician Trades, Indian Air Force Police, Indian Air Force Security, Education Instructor, and Automobile Technician). This article has detail about the best books for Airforce Airmen Technical X Group.
Candidates are often confused about the books to crack the All India Selection Tests (AIST) exam. It needs a good strategy and preparation to achieve success in this exam. First of all, a candidate must have books that help him achieve his goal. When it comes to choosing the best books for the Airforce x group, the choices are always a bit dicey as it only depends upon the strengths and weaknesses of a particular person. Books alone can not help you as you need mock tests, discussions on the previous year's papers, and continuous motivation. Shaurya Bharat app can become your companion as it doesn't only complete your syllabus on time but their team of highly qualified teachers gives attention to every student.
Technical group x's syllabus includes English, Mathematics, and Physics. It is important to have a basic knowledge of the subjects to proceed further in the right direction. You will find ample book suggestions online and offline but, the top books that will help you gain knowledge are a few. One needs a good command of English to pass the exam and for that, you can choose Wren and Martin's High School English Grammar and Composition by S. Chand, Objective General English by S.P. Bakshi, and Word Power Made Easy by Norman Lewis. For mathematics, you can choose Mathematics/ Air Force/ Navy/ Coast Guard by Mr. Saurabh Singh and Team, Mathematics Objective for Air Force X Group, Navy SSR, Artificer & NDA/NA Entrance Exam Hindi Medium 2019 by Ram Singh Yadav and Senior Secondary School Mathematics for Class 11 & 12 by RS Aggarwal. For Physics Indian Air Force Airman Group 'X' Physics Paperback by Arihant Experts, Physics for Air Force X Group, and X&Y Group Recruitment Exams English Medium 2019 by Ram Singh Yadav and Physics Part I & II Class 12 NCERT by NCERT.
These books might help you understand the point, but as I said, it is a very dicey approach and, without self-analysis and proper guidance, it becomes quite tough to clear the exam. Shaurya Bharat App gives you a fair chance to analyze yourself through its various mock tests in Hindi as well as in English. The app makes it easy for you to recognize and work on your weaknesses. The carefully created lectures are based on the syllabus and cover everything. The video classes and one to one discussions with our team of highly qualified teachers will boost your confidence and make you ready for success.